The Automotive Industry
In the car assembly process, many machined vehicle parts are needed to achieve the locking and pivoting functions. Most of the auto parts processing methods include turning, forging, rolling, heat treatment, electroplating, and so on. Benefiting from the strict requirements on processing procedures and quality, Sharp-Eyed is already the best OEM choice for major international car manufacturers. The types of OEM automotive parts we can process include auto screws, car nuts, suspension bushings, and more fasteners.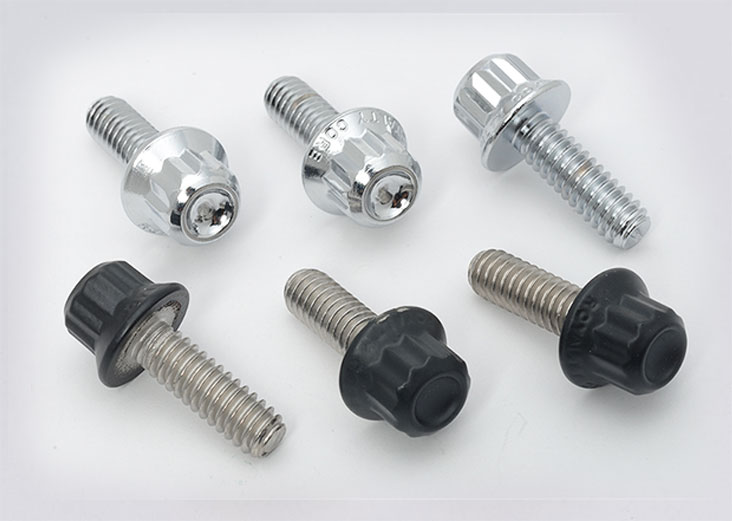 OEM Car Parts Manufacturer
Compared with traditional manufacturing, CNC precision parts machining technology has more precision and adaptability to complete high-standard and high-quality precision CNC machining parts products. Through high efficiency and lower production costs, complex precision parts are well-controlled produced. The equipment can process through one machine with multiple axes to produce various high-performance automotive parts. The process of from die-casting to component production.
In order to adapt to the rapid development of the automotive industry, Sharp-Eyed constantly looks to the future. This certification shows our ability to manufacture better quality machining automotive parts. We promise reasonable prices with excellent services. The aim of the standard is to improve the system and auto parts process quality to increase customer satisfaction, to identify problems and risks in the production process and supply chain, to eliminate their causes and to examine and take corrective and preventive measures for their effectiveness.
Trustworthy OEM Auto Parts Manufacturer
Improve the strict standards of processing and production, establish a competitive and fast delivery date, create more profits for customers, and provide customers with better quality automotive parts. Sharp-Eyed provides foundry services such as car casting processing, car forging processing, car mechanical processing, and post-processing processing, and cooperates with international manufacturers such as TOYOTA, MITSUBISHI MOTORS, NISSAN, MAZDA, HONDA, and Harley Locomotive. Both of them have commissioned precision parts processing to Sharp-Eyed, and are currently fully cooperating customers. The auto parts and auto accessories manufactured by Sharp-Eyed will be listed below. We look forward to your contact with Sharp-Eyed.
Parts and Accessories of Automotive:
Cooling system parts and accessories / Skylight parts / Trunk parts / Rear mirror parts