Manufacturing of Brass inserts Processed Parts
Manufacturing of Brass inserts Processed Parts
Sharp-eyed constantly improves its capability to satisfy every customer's needs as the application of metal in engineering design is on the increase. Besides standard inserts for metal, Sharp-eyed also manufactures custom brass insert nuts, brass turned parts.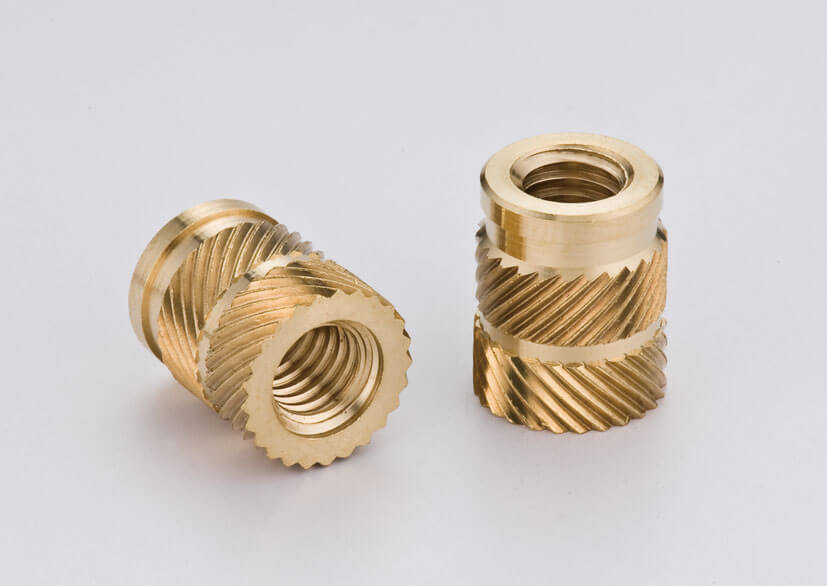 In the process of developing a new product, our team will assist you with prompt and precise sample making. Proper advice will also be given to help you speed up the research and development of new products. Sharp-eyed's annual production for brass inserts is about 150 million pieces.

Available design types include flange-head, symmetrical, full diamond knurl, and more. Custom designed in a wide range of sizes, insert types, and specifications. Sharp-Eyed has excellent copper nut processing capabilities, and brass nuts have the advantages of corrosion resistance, high-temperature resistance, and strong ductility, which is widely used in various industries. Sharp-Eyed produces a variety of nut types and provides a variety of screw specifications (in metric and imperial systems). All kinds of brass nut processing parts are in accordance with the strict production standards of ISO / TS 16949, which can meet customer needs for brass nuts. If you are looking for a brass nut manufacturer, please contact Sharp-eyed.